Design & Development Resources - ODDsource.com
Welcome to a resource for new webmasters, designers and developers.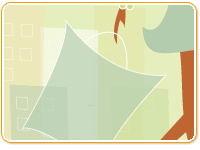 Featured Article:
From Registering A Domain To Getting It Online
in Website Development (part 2 of 3) Part 1
You have selected a domain name, registered it and signed up with a web host. What's next?


Website Design
Call to Action - A Case Study
In this tutorial you will be given the formula for grabbing your visitors attention and helping them find the information they're looking for. - Part 1
Free Smiles, Avatars, Icons & Flags
Completely Free Graphics for our visitors.
Website Development:
Saving money with web standards
Building your site with a commitment to web standards can save your company money and even increase website related income.
Ecommerce
Things You Must Do When Designing and Building Your Website
If you are going to have a web presence for your small business, it only makes sense that it should actually help you get more business. In order to do so, your website design should focus on performing only one function – and that's to convey your sales message to your site visitors in an effective and efficient manner.
Search Engine Optimization
Product Review: webCEO
Web CEO allows you to check your rankings, optimize pages, choose keywords and much more.
Alt Attribute
Provides advice on how to properly implement usage of this attribute in your html. When used properly, it can be yet another tool in SEO arsenal.
Recommended Reading:
Don't forget to stop by our Book & Software Shop to find the products for design and development. Check out our special feature focusing on designing games with Flash.
Web Hosting
Web hosting and domain name registrations. Omnis provides domain names and cheap web hosting for all of your website needs. Omnis Network offers both Unix and Windows hosting plans. Join Today!